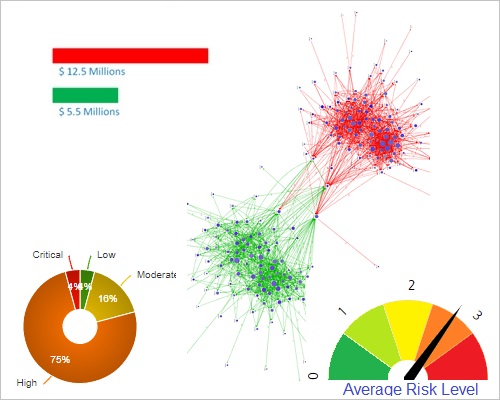 Prognostic Dashboards

RimpeX has various predictive dashboards to use at various levels from the CEO to the Field Management. Clear identifiers on urgent mitigation measures, overall risk exposure, weekly performance indicators, improvement indicators in the organization, etc.
Management Groups
You can view the entire risk register in your organization under various management accessibility levels , from the CEO to Field Management. RimpeX allows you to configure management levels 3, 4 or 5 depends on your organization structure. The KPIs will be calculated based on the user's management group identifier.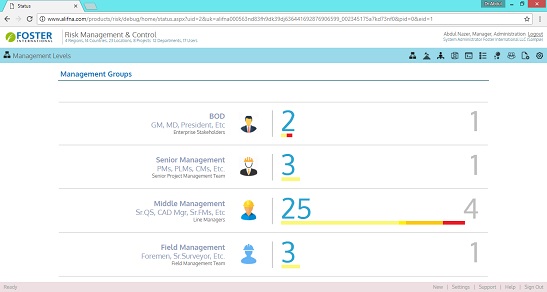 Departments
You can also group the risks under different departments. There is no limit for this, you can configure as many departments as exist in your organization. The KPIs will be calculated based on the departmental risks and issues.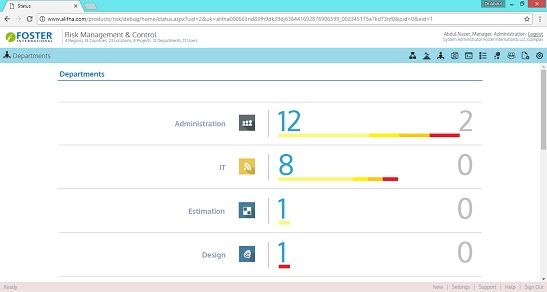 Processes
RimpeX also allows you to monitor risks and issues under certain processes such as construction, approvals, structures, shop drawing production, testing and commissioning, etc. The KPIs also will be calculated based on the process selected.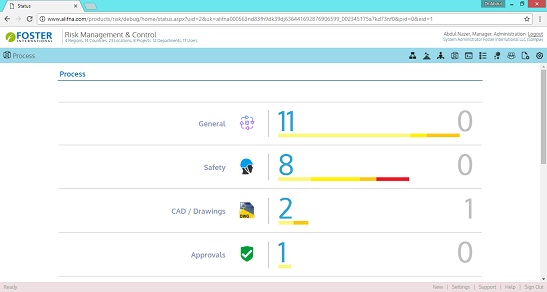 Management Console
RimpeX risk management console allows you to view and manage risks at any level of detail. A single click on the required summary section on the left side shows the list of items in the middle and its details on the last section. You can view, modify, approve, etc based on your access privilege on the selected risk.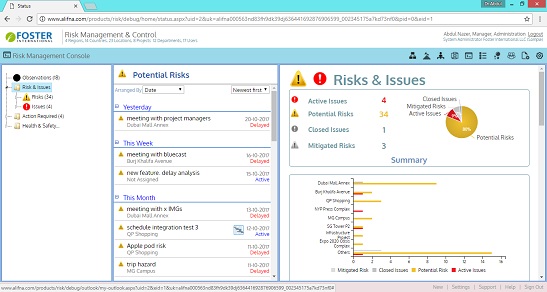 Projects
RimpeX intelligent project dashboard gives you comparative risks KPIs and associated modules associated with each project.