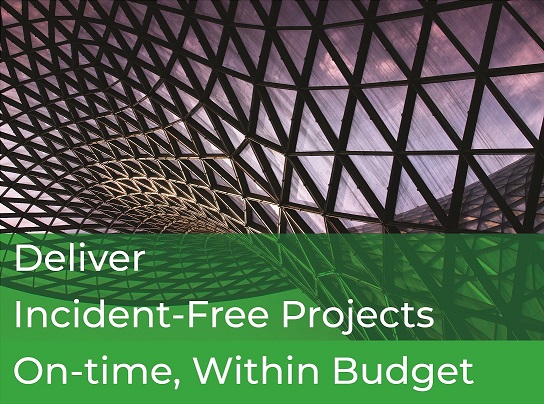 Construction projects involve the exchange of large amounts of data continuously among various stakeholders. RimpeX is an artificial intelligence-based platform that enables real-time analysis of all project information, making it easier to identify the impact of even small changes on other aspects of the project. This platform makes it easier, faster, and clearer to operate all sections of the project than ever before.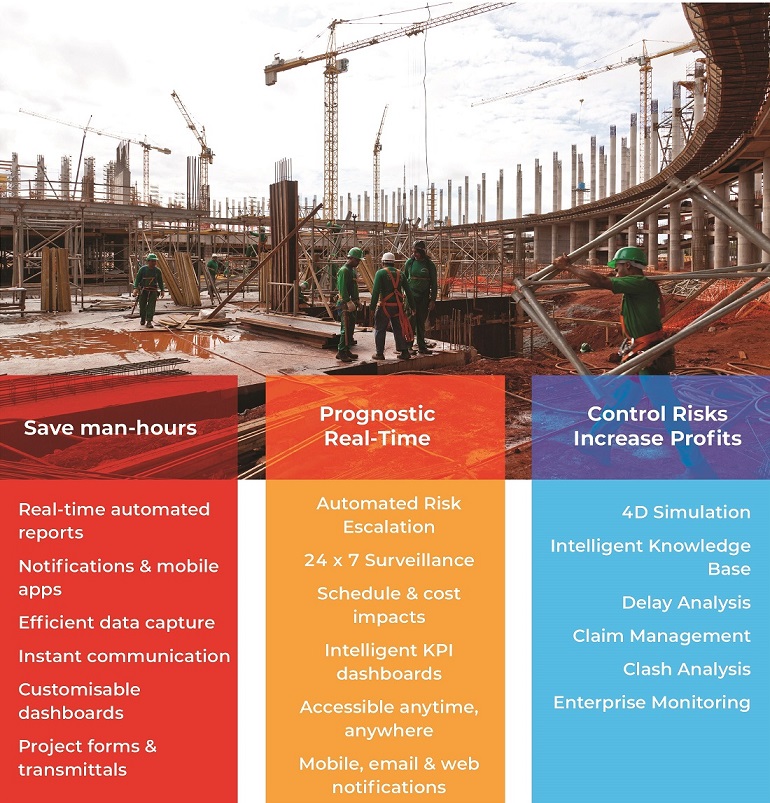 'Quality is never an accident.
It is always the result of intelligent effort.'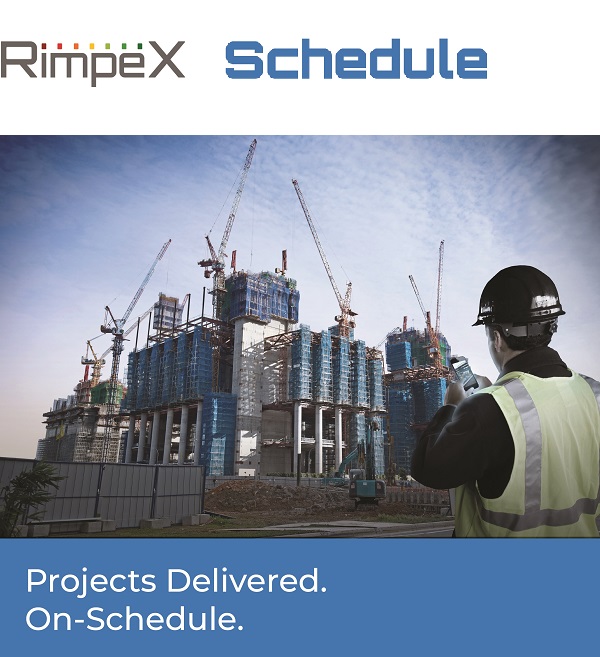 RimpeX Schedule is a cost effective method of sharing schedule, monitoring progress and collaborating updates among the project team members.
- Enterprise Dashboards & Project Dashboards - Risk Events & Delay Analysis - Claim Management - Procurement Tracking - Milestone Tracking & Resource Analytics - Collaboration Tools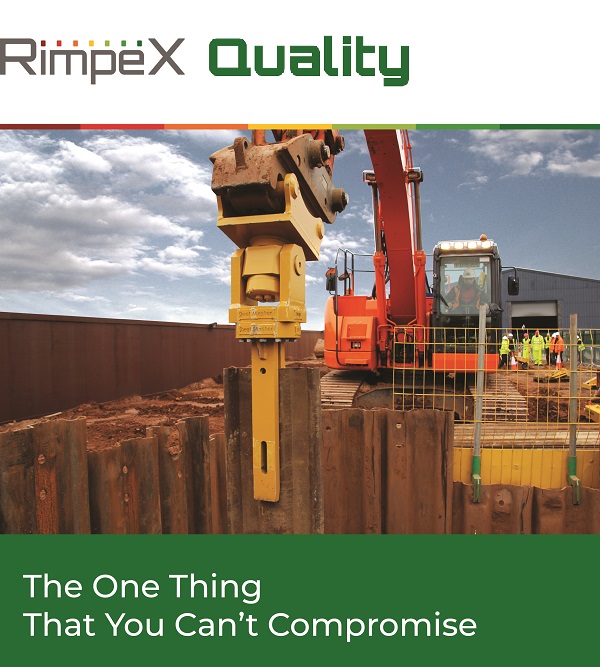 Recording defects during inspections is cumbersome, prone to errors, time consuming and generates massive amounts of unmanageable paperwork. Rimpex Quality is a comprehensive company wide solution that enables efficient data capture, automated reporting and instant information flow via mobile apps and email.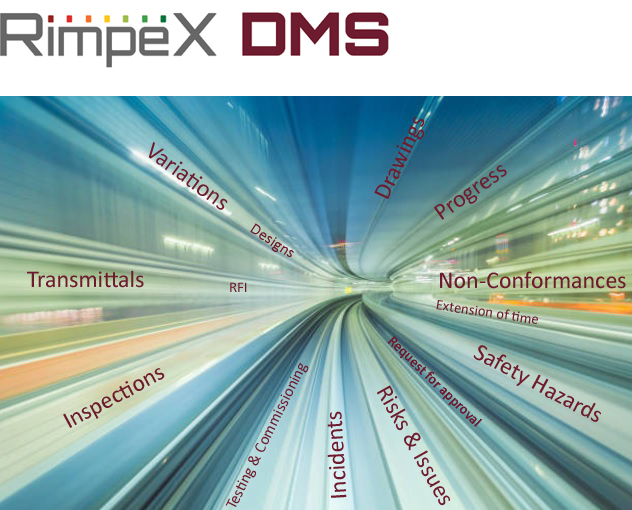 Document Management System
Documents, whether electronic or paper, are an essential component of just about any enterprise. Managing business information is a challenging task. RimpeX DMS is an enterprise wide document management solution that utilizes cutting edge technology to capture, manage, store and retrieve documents. We aspire to bring innovations to increase efficiency, productivity, profitability, collaboration, faster communications and improved client relations. We aim to create a paperless world with proper tracking and retrieval facilities.
We are reconstructing the construction industry.
Join the revolution.
10 Reasons why RimpeX DMS ?
Learn More...

RimpeX provides solutions for your new requirements for anything related to construction industry, quick delivery based on latest technology utilizing in-house research & development team.
Live building monitoring, integrated with BIM, real-time building behaviour analsysis, historic data visualizaiton, etc, watch video....

Risk-Based
Process Enhancement
Enterprise Solution
Companies that put a premium on risk management experience better growth rates and increase in profit margins. RimpeX interfaces with all project processes using risk based thinking. This data-driven decision making system allows you to monitor risk impact exposure and to have instant advice on the potential economic outcome of an action or inaction. It has user friendly dashboards, graphical enterprise project breakdown structure, mobile apps to use at site, etc. RimpeX prognostic approach makes the project team vigilant and helps to deliver the project on time.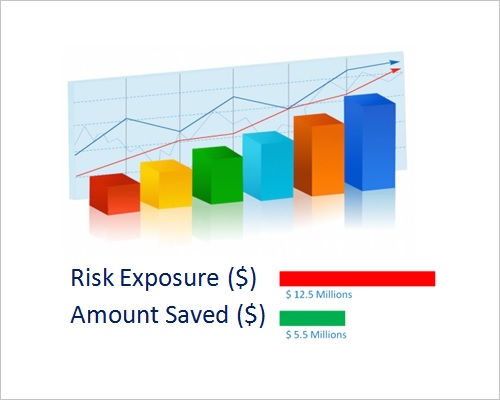 Risk-Based Thinking
Anything having significant importance in terms of additional cost or possibility of delay or impact on quality or reputation, RimpeX mobile app allows you to post it as a risk with its potential cost impact. Exposure to a risk incident could mean a few hundred dollars to millions of dollars. Rimpex can monitor the present risk exposure in economic terms and the amount saved.
Examples...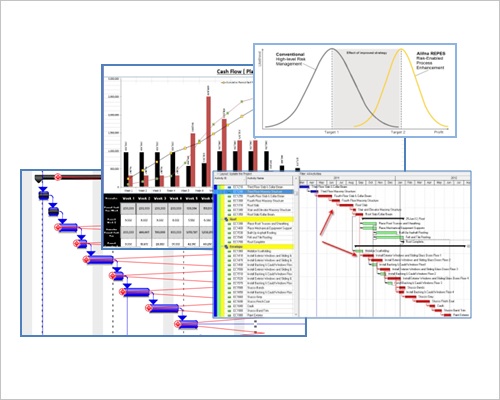 Delay Analysis
Potential risks with anticipated delay can be linked with your activities in the project schedule (Primavera Schedule). This feature of RimpeX allows you to do delay analysis of the entire project schedule due to the potential risks and issues.
Learn More...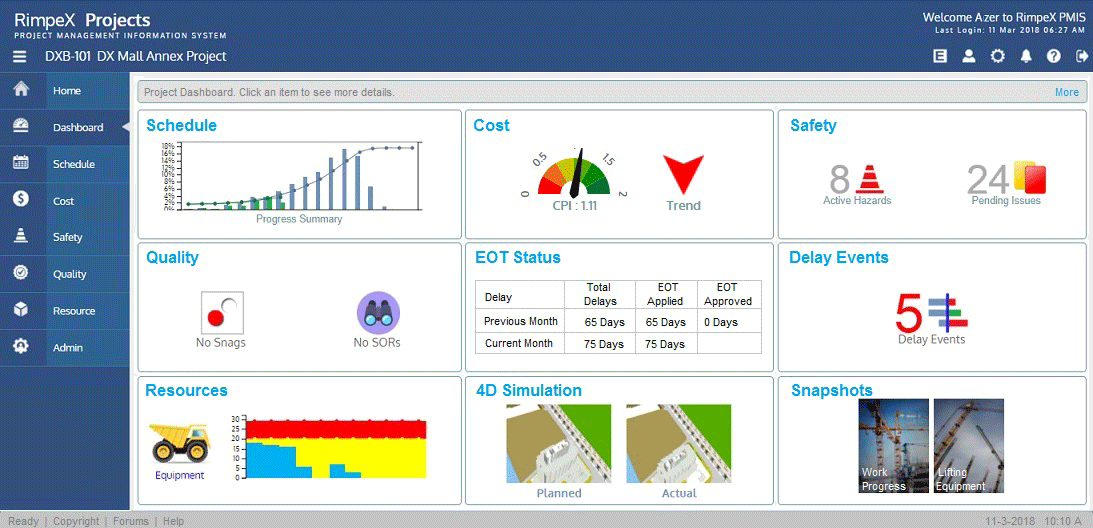 Prognostic Dashboards

RimpeX has various predictive dashboards for use at various levels, from the CEO to the Field Management. Clear indications on the Schedule, Cost, Safety, Quality, Delay, Risk, etc. can be displayed in real-time. Active issues, urgent mitigation measures, overall risk exposure, KPIs, etc. help the user to prioritize in order of impact and urgency.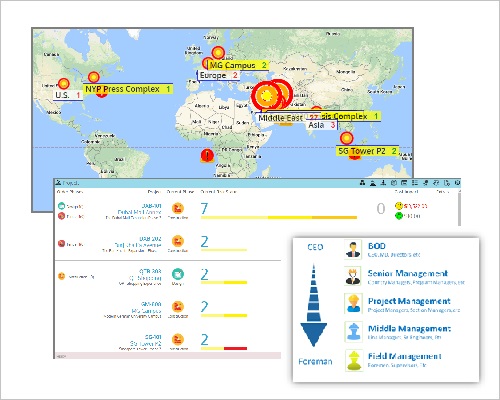 Graphical EPBS

RimpeX graphical Enterprise Project Breakdown Structure (EPBS) is designed for large organizations running multiple projects at various geographical locations. EPBS allows you to monitor by region, country, location and project on the Google Maps. Intelligent zooming displays the level of information automatically.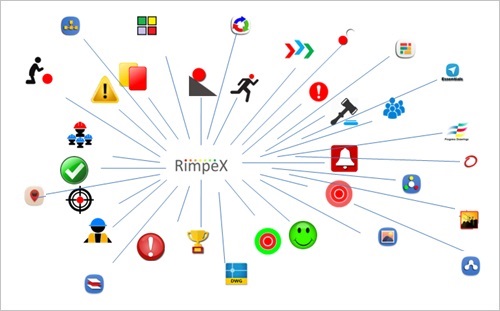 Project Forms

RimpeX is not limited to managing risks and issues in the project. Its ability to integrate with project standard forms and documents, such as, RFA, VO, safety hazard, incidents, targets, inspection requests, etc, is unlimited. All of the standard documents can form part of the risk, schedule and quality analysis capabilities of Rimpex.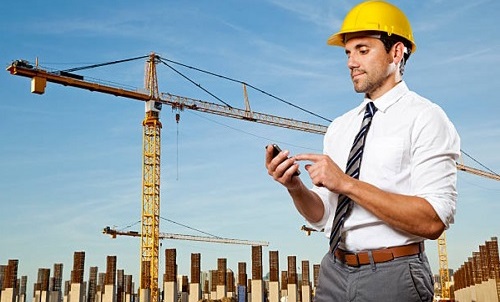 Mobile Apps

RimpeX App is available in Play Store and App Store for all types of site inspections, posting issues with site photos instantly, receiving urgent notifications and monitoring various KPIs of your projects anywhere anytime, with drill-down features to see more details.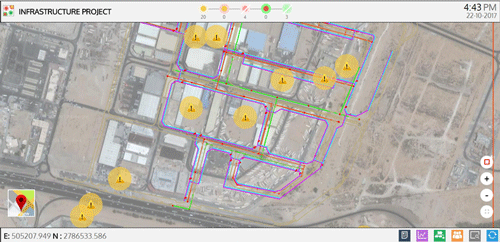 CAD / Satellite Map View

RimpeX has optional view on the project layout drawing or on the satellite map overlay. This method is very convenient for large projects, especially infrastructure projects. Your observations will be automatically located on the drawing or map. Mobile app guides you to locate the issue at the site.

Experience Now
Experience the power of RimpeX PMIS by joining as a guest in a group of sample projects. It is absolutely free. Just register with your email address and get your password instantly.
Read Demo Version Guidelines,
Open in new tab...
Already a member,
Sign In...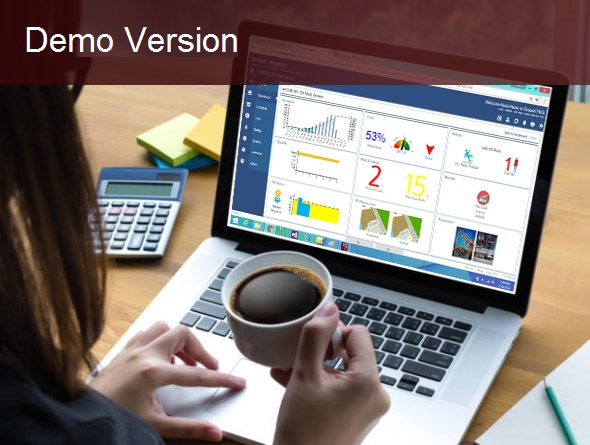 Dr.Abdul Nazer
dr.nazer@rimpexpmis.com
00971 50 6551275
Corporate Office
604, Foster International,
Business Point Building, Deira,
Dubai, United Arab Emirates
P.O Box: 84736
Telephone: +971 4 2367704
Fax: +971 4 2367768